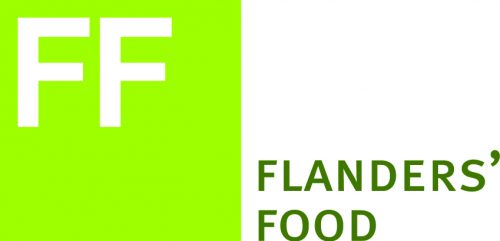 Website
Flanders' Food
Address
Flanders' FOOD
Wetenschapsstraat 14 A
1040 Brussel
België
Flanders' FOOD is the innovation platform for the Flemish agri-food industry. Together with our members – businesses, research institutes, organisations and federations – we make up the agri-food spearhead cluster, the network for innovation in the agri-food industry.  We support food companies in initiating, developing and implementing innovations in food products, production systems and new business concepts.
The roadmap 'Food Packaging of the Future', a strategic research and development plan with focus on the food packaging of the future, was finished in 2019. This roadmap was developed by Pack4Food and the four spearhead clusters: Flanders' FOOD (agri-food industry), VIL (logistics), Catalisti (chemicals-synthetics) and SIM (materials). It's a common vision strategy regarding sustainable packaging. New, sustainable, intelligent and recyclable packaging concepts must be developed with the next ten years. This through various research and innovation projects. Flanders' FOOD has a mission to facilitate and accelerate these projects together with project partners (companies and knowledge partners).
Since 2018, Flanders' FOOD has been recognised as a spearhead cluster AgroFood by the Flemish government, through the Innovation and Enterprise Agency (VLAIO).
As a spearhead cluster, Flanders' FOOD receives 3 important roles from the Flemish government:
Central point of contact for companies, social profit organisations, knowledge institutions and authorities, in the strategic domain of the Agro-Food Industry within the Flemish innovation system.
Organising cooperation initiatives between all stakeholders in the triple helix with a view to strengthening the competitiveness of the Flemish food industry.
Managing specific innovation resources (earmarked project budget via VLAIO) to roll out the strategic research and innovation agenda
Services
We offer a complete range of services for both large and small organisations. These include:
Scientific guidance and support for grant applications.
Making our national and international network available to companies, knowledge institutions, federations, clusters and governments.
Access to a specific innovation budget and this for both strategic and more implementation-oriented research in a cooperative and collective context.