10/10/2023 – Free seminar "Reduce, Reuse & Recycle"
Want to find out more on reducing, reusing and recycling household and commercial & industrial packaging?
On Tuesday 10 October 2023, Fost Plus and Valipac will host a free seminar on "Reduce, Reuse & Recycle".
Expert presentations will start at 2.00 pm and will be followed by a series of speed date sessions "Meet the Expert" where participants can exchange views on several topics focusing on reducing, reusing and recycling of packaging. A networking opportunity will end the seminar.
Place to be: BluePoint Brussels (Bd A. Reyers 80 – 1030 Brussels)
Programme:
1:30 pm – welcome & registration
2:00 pm – Expert presentations and Q&A

Bart Calis (Arteveldehogeschool) : Reduce, zo veel meer dan verminderen van verpakkingen (NL)
Manon Marlier (Plarebel) : L'art de recycler les emballages en plastique (FR)
Candice Joseph (Fevia) : Hergebruik in de voedingsindustrie: is dit mogelijk? (NL)
Olivier Talon (Materia Nova) : Réduire, réutiliser, recycler. Que peut révéler l'ACV au sujet des 3R et de leur importance pour l'environnement ? (FR)

4:00 pm – Meet the expert speed date sessions
5:00 pm – Networking reception
Experts: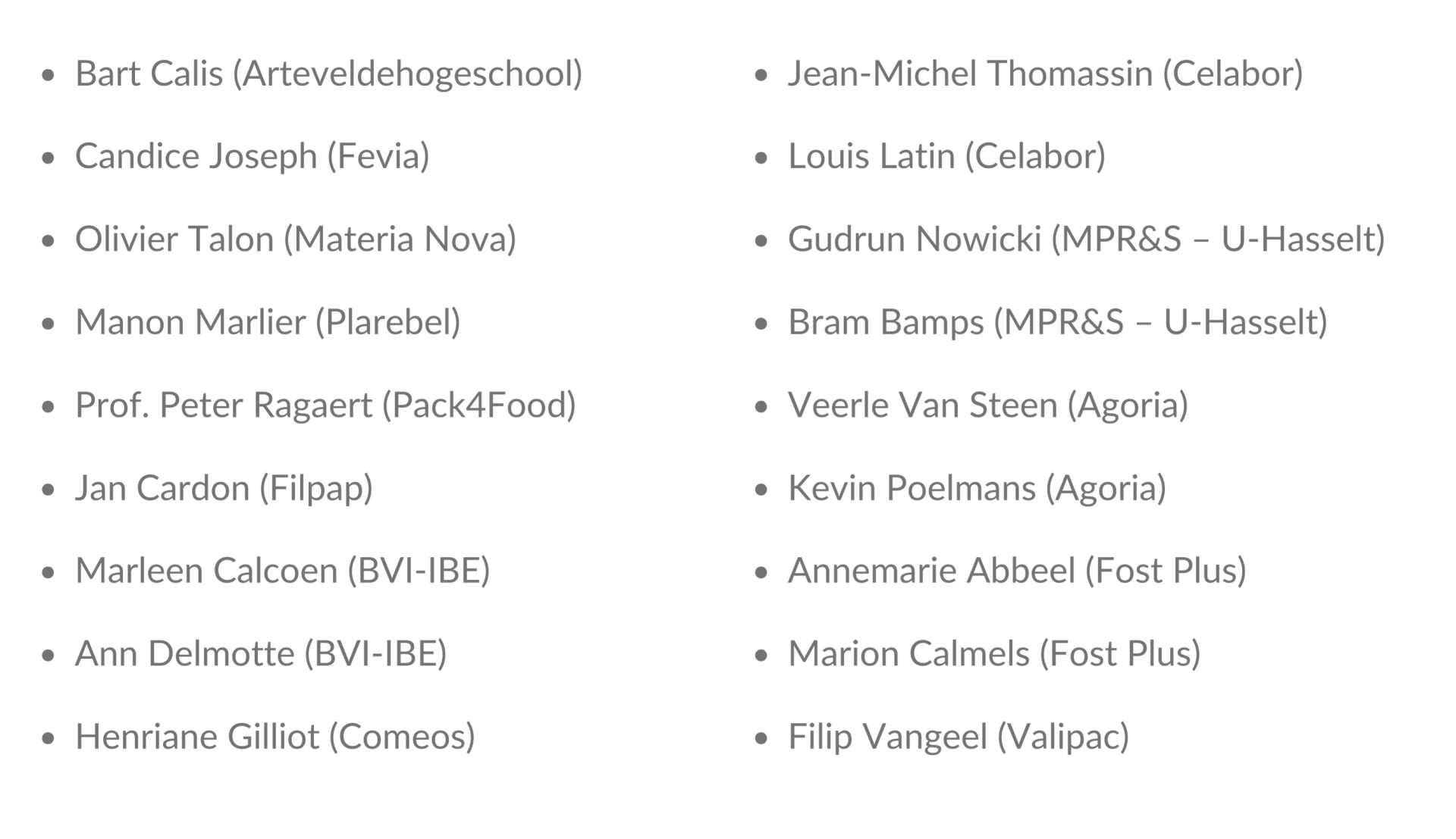 IT IS NO LONGER POSSIBLE TO REGISTER FOR THIS EVENT.
SHOULD YOU WANT TO participate, PLEASE send an email to COMMUNICATION@VALIPAC.BE